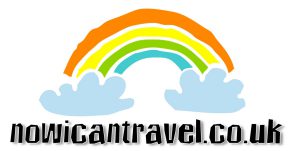 Nowicantravel.co.uk has been set up with the simple aims of making travel insurance more accessible and cost effective for everyone.  Whoever you are, even if you have medical conditions, finding quality travel insurance at competitive rates is easy with
nowicantravel.co.uk.
We are currently working in partnership with Travel Plus* to meet customer insurance needs so please click on the icon below to secure a quotation

*Travel Plus Insurance is arranged by P J Hayman and Company Limited who are authorised and regulated by the Financial Conduct Authority (Financial Services Register number 497103). Registered office: Stansted House, Rowlands Castle, Hampshire PO9 6DX. Reg no. 2534965. Underwritten by Syndicate 1084 at Lloyd's, managed by Chaucer Syndicates Limited except for End Supplier Failure Insurance which is underwritten by Liberty Mutual Insurance Europe SE and provided by International Passenger Protection Limited, Gadget cover which is underwritten by Inter Partner Assistance SA UK Branch (IPA) which is fully owned by the AXA Partners Group and Travel Consumer Dispute cover which is underwritten by Royal & Sun Alliance
Nowicantravel is a trading name of Crispin Speers & Partners Ltd.who are authorised and regulated by the Financial Conduct Authority Reg number 311507. Whose registered address is St. Claire House, 30-33 Minories, London, EC3N 1PE. Reference 1960404 www.cspinsurance.com. All policies are offered on a non-advised basis.